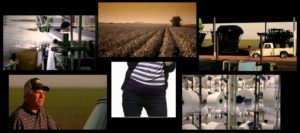 Saw this video floating around and have to admit, it left me wordless. I see a few familiar faces (after all the cotton industry is pretty small). But somehow, I didn't know anything about this video til this week! And it was shown at a meeting SIX MONTHS AGO!
Great video that shows cotton from the farm to the runway! Are you wearing Texas cotton? I LOVE IT! Have LOTS of blue jeans to show for it too!
Texas Cotton Association from Studio 84 Productions on Vimeo.