I absolutely wish I was in the Mississippi Delta Monday. There have been various times when I've missed the Delta since I left there well over a decade ago, but only a few of the occasions have had specific times and places to be.
All weekend I thought about ways I may be able to make it work while also knowing it was just not going to happen. That emotional pull to drive south is brought on by the loss of a dear friend, mentor, incredible innovator and humble leader – Kenneth Hood. I wanted to be in Duncan, MS to celebrate his life, mourn his loss and just be around others who realize this wasn't a typical Monday.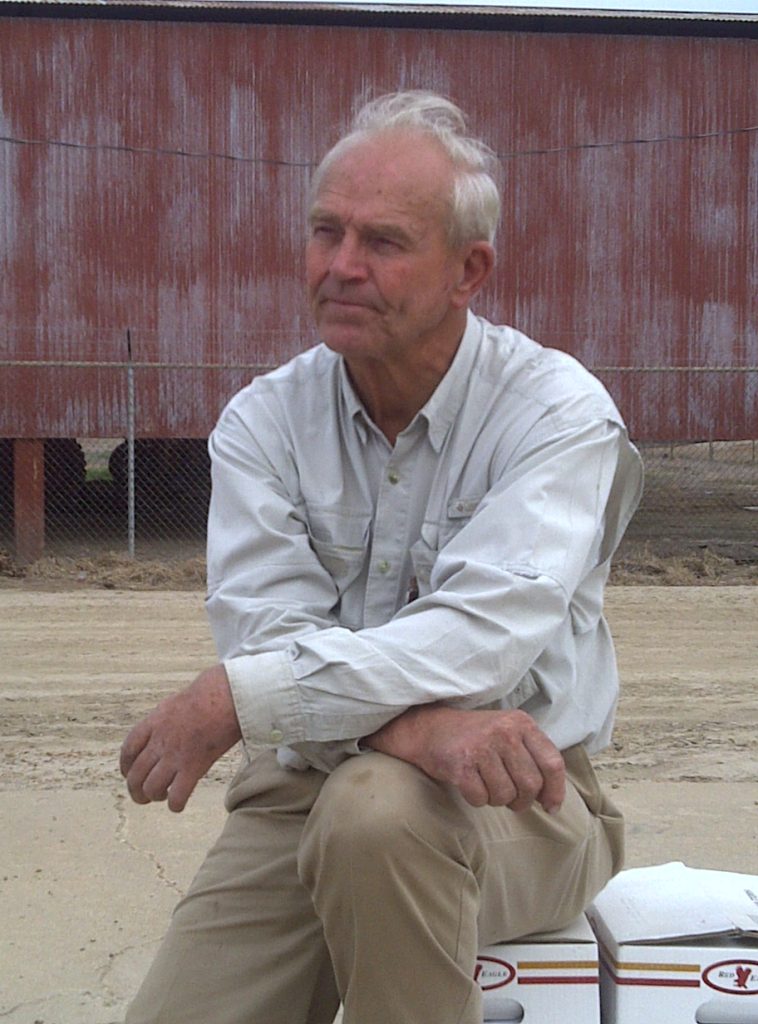 When I got word of his passing, it was a bit disorienting.
Kenneth has been such a constant in the cotton business throughout my lifetime that I have trouble picturing the industry without him. But that sounds like he was some larger than life person, and he absolutely was, but when I moved to the Delta, he was also a neighbor. Granted, his place was 45 minutes away, but when you drive 30 minutes to go to the grocery store, the neighborhood is larger than most urban neighborhoods.
That neighbor status change let me have so many interactions with Kenneth, his wife Betty and various people on the farm (including the office manager and Kenneth's brother). The access of being local and all, meant we had a lot of opportunities to find common ground.
Kenneth and I both enjoyed hosting people from around the world and helping them get to know our little part of the planet. We became such a regular combination on the agendas of various groups that we joked that we should do each other's presentation to make it interesting!
But I seriously cannot imagine where we would be without Kenneth.
He was the first farmer who saw such incredible potential in digital technology that he was working with NASA years on how to apply satellite imagery & digital maps to his cotton fields before any of us had Google maps!
Whether a person was from a nearby town or from the other side of the planet, hospitality was always extended. He listened to others intently to understand their experiences and humbly offered his perspective as well.
Kenneth was the only farmer who came to mind when I'd get a call from a reporter who clearly had an agenda about herbicides but who I knew we needed to try with anyway. We knew Kenneth would steadily talk through his experience, doing everything a human could do to help the reporter understand how much weeds rob plants of water, nutrients, etc and that not controlling them would mean higher prices for his customers and a lot more headaches for him too. And he'd sit in awe of how calmly others did the same thing taking notes for the future.
He was the one who would tell you about a problem with something before spreading the word through the grapevine. He wanted to test new products and help find those things that would perform better for cotton farmers across the Belt. His insight on what was working and what wasn't became critical to knowing a product had been thoroughly tested.
And when you had had a long day, spending too much time in the sun and dust, Kenneth would magically pull a cold drink out and sit down and start talking to you about the wonder of a five-lock cotton boll. You could see the stress of the day melting away and that sense of joy in being part of something so wholesome and natural as producing fiber that will clothe neighbors and people far away seems as miraculous to you as it should be.
I moved away from the Delta more than a decade ago, but I keep a lot of it with me and seeing Kenneth Hood and others immediately bring that back to the surface. I miss knowing that smile is out there, knowing at any time I could go around a corner at a meeting and see my dear friend and neighbor. And my heart breaks for Betty and the rest of the family.
Sending virtual hugs along with people in every corner of the cotton world. Kenneth was one of a kind and he will be forever missed.