Have you ever heard of the Cotton Belt? It's one of those phrases you can catch in the news, a region mentioned that may make sense to some but not all.
The US Cotton Belt goes from coast-to-coast and includes a lot more states than you may realize. A lot of times people think of the deep south and don't realize cotton farms extend further north and west. In fact, cotton is currently being grown in 17 states!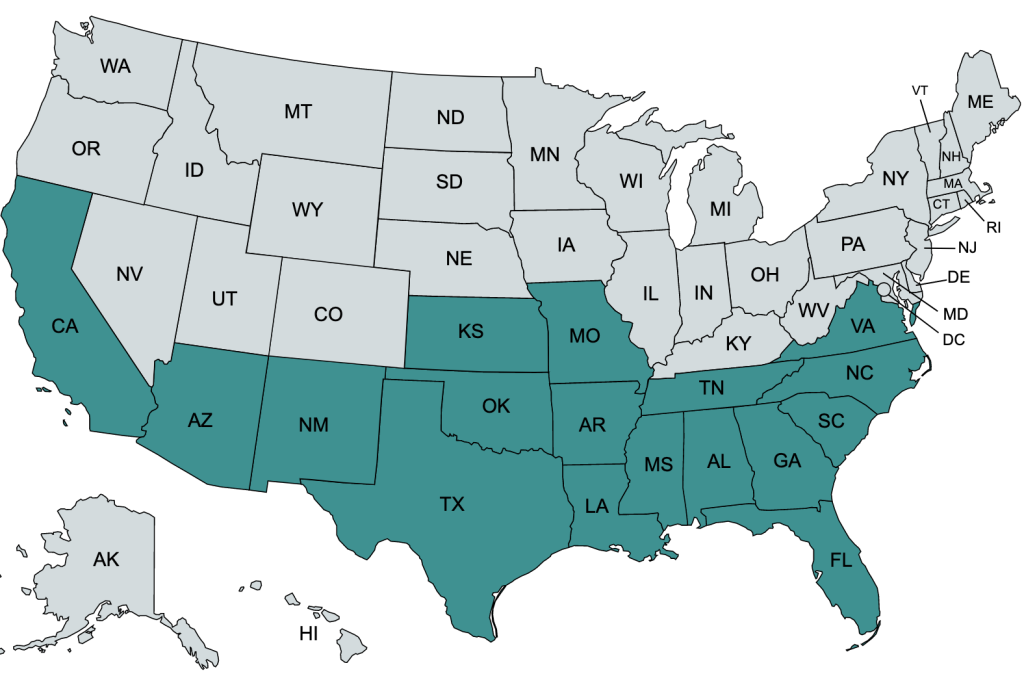 Each state in the region has conditions — weather, soils, etc — that make growing cotton possible. That means each state has areas with longer, warmer summers.
There are cotton gins in each of the states that help process the crop by separating the fiber from the cotton seed. Many of those gins are cooperatives that help move the crop to the warehouses and merchants for sale.
And it's a major crop in 14 of those states, according to the National Cotton Council.