I've been meaning to write something here for a while… I have missed my cotton time. I need to visit a cotton field or two. Maybe ten.
And as Facebook memories showed me how I spent a Friday night years ago on a drive for Memphis, I had to share as I think I am well overdue for stopping in random cotton fields as I travel too. Reminded I need to just get going again so here I post.
I have no idea whether the 2021 crop looks this good in Missouri and am realizing I need to spend some time figuring it out. This video was taken in 2017 and that was a really good year for a lot of U.S. cotton farmers although Hurricane Harvey took a bite of Texas. Somehow a lot of people got rains when they needed it and hot sunny days when they needed those. Having been at home a lot more than previous years, I need to catch up.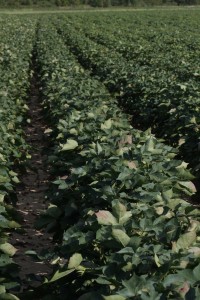 Sure, I know 2021 has presented challenges, but it is a bit harder to keep a handle on them when you aren't in the middle of it on a regular basis. And this is the time of year, farmers are beginning to really see what may make it to harvest (if a hurricane, hail or some other storm doesn't hit).
Have you had a chance to check out a cotton field recently? Have you ever seen one?
If you get this because you subscribe to my emails, don't forget you can reply and tell me what's happening in your part of the world too!
I'm ready to see a cotton plant loaded up with cotton bolls and blooming out the top! Bet I make it to a cotton field soon!