Cotton pickers are some of the coolest machines out there. I mean, memes keep coming back that compare the lights and action of cotton harvest with a mainstage concert!
I love watching cotton getting picked! And getting a ride along is always a fun way to go…. sometimes farmers have even trusted me behind the wheel, but I'm really best suited for the buddy seat.
Basic Functions of Cotton Pickers
The basic premise of a cotton picker is to pull cotton off of plants leaving as much of the plant matter in the field as possible to reduce the possibility of contaminants making it to the gin or the textile mill. But the way they do it is an amazingly complex system of actions.
Here's a drawing I made to show some of the primary elements of the machine.
Spindles Pull Cotton From the Plant
Cotton pickers have spindles that rotate on cylinders that rotate as well. The roughened metal of the spindle pulls the cotton from the plant. There are cotton pickers and then there are cotton strippers… they both harvest cotton, but cotton pickers are a bit different in that they can harvest cleaner fiber because of the spindles whereas strippers strip everything off the mainstem.
You can see in this photo how the spindles are lined up between the two gray guides.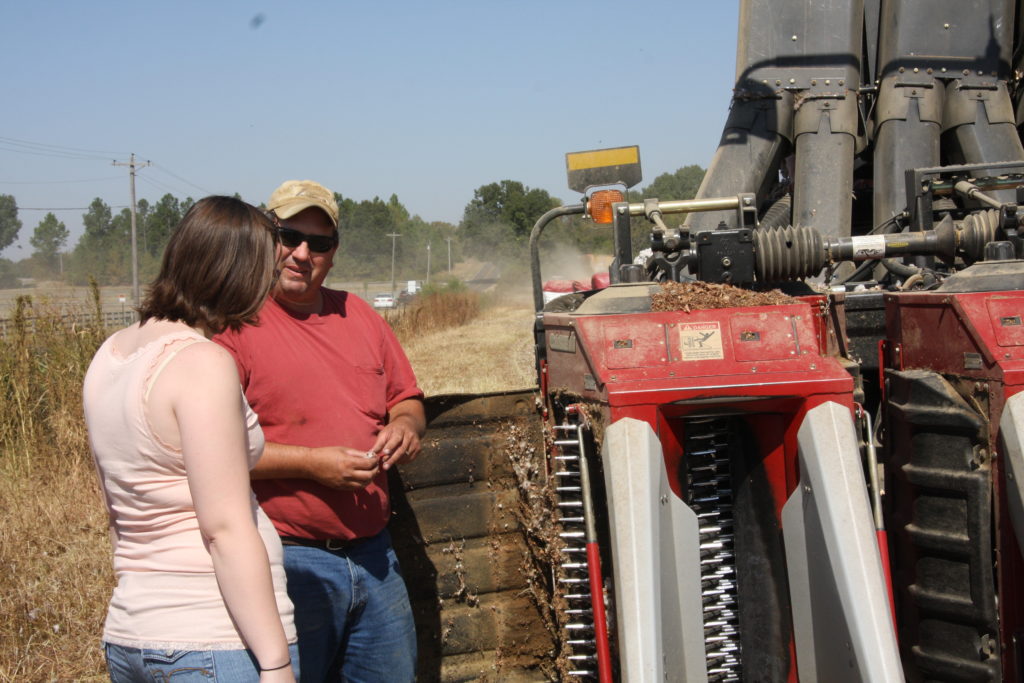 Rows of spindles around the cylinder, keep lots of movement, trying to leave the branches of the plant and even the bracts in tact. The bracts are the parts of the plant that keep the fiber attached until picked.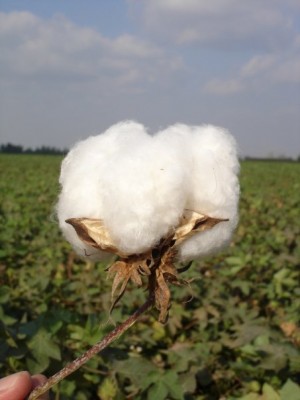 Compacting Cotton for Transport to the Gin
There are a few ways this is done now:
And this tweet and the image in it…. that's what got me to blog today! Love seeing a diagram of what happens in the basket with the on-board moduling system!
Funciona de uma colheitadeira de algodão pic.twitter.com/DwtJUwYIsn

— Agricultura (@agricultura4you) July 9, 2022