October is devoted to raising awareness in breast cancer. We see the NFL and Delta Airlines go pink to raise awareness but what can a cotton farmer do? How can you tell when a cotton farmer is committed to something? Well, the best examples are clear to the eye! October brings harvest time and modules are a great canvas for making a statement. And it seems a lot of them have gone pink this month!
Yes, cotton farmers have been showing their support of breast cancer research. My friend Marjory caught this on a gin yard in Greenwood, Mississippi the first of October.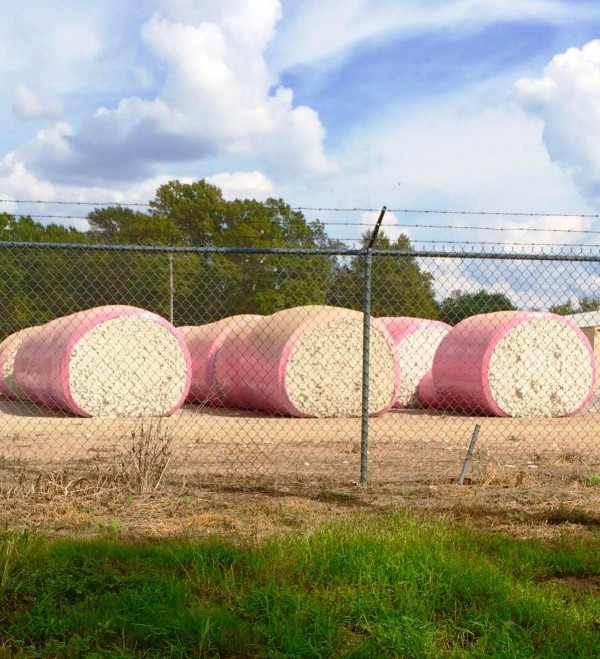 And then I saw Cannon & Heidi Michael from California (he's @agleader on Twitter) popping up pink today and I couldn't put off posting this any longer. Think about how many people can be prompted to think pink when they roll past round modules that big wrapped in pink!
And I have to share one of my favorite t-shirts. I found out about it a couple of years ago around the same time of year as a community was hosting an event to raise money for research & support.