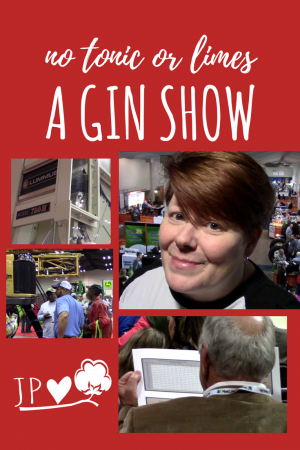 It has been a joke told for years in the cotton industry. In fact, each March (if you live in the Mid-South) and April (if you live in Texas) the giggles are heard as people who work in cotton say they are spending their weekend at the gin show. Some of our friends (and sometimes family) have a different first impression when they think of gin. Heck you may be one of those folks!
As someone who has a friend who really enjoys a good gin & tonic with a twist of lime…. I get it. The word has a different meaning all together — we think of big machines or a big building holding those machines that separate cotton lint from the seed. It's another one of those reasons that a while back I wrote a working dictionary of cotton terms.
Really I know every industry has it's own vocabulary but you have to admit that going to the gin show to see how much a stripper costs these days makes a person giggle, even if you know the stripper is a harvester lingo! And there have to be cotton farmers who go to the Lubbock show to at least talk about a guy about strippers.
Seriously though, cotton gins are a staple in southern communities. Gins are part of the infrastructure — remember how I did the math on the impact of one gin in jeans? They are usually owned by a group of farmers in the area. And since gins have to start processing cotton in the fall with harvest, spring is a time when the gin has usually shut down and is thinking about the
With the confusion, I decided to clear things up a bit and show you some of the things the gin show does!
Showcase equipment for farms and gins.
Call meetings on various technical, marketing and regulatory topics. (That sometimes will make a person want a drink no lie!)
Gives people a chance to catch up, talk about planting plans.
There are various cotton and cotton seed products that can be purchased, too!
Here's my highlight reel. Hope you enjoy it.