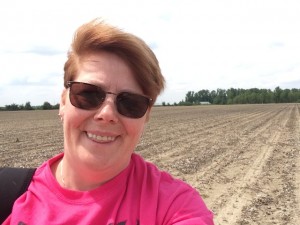 This spring has been a bit nuts. Not only have we had weird cold snaps and some pretty significant storms, but I have been traveling a lot and all of those things come together to delay my seeing those precious cotton plants getting their start this spring. But today, as I drove back to St. Louis from Memphis, I got giddy about the time I reached Clarkedale, Arkansas as I could clearly see cotton had emerged!
I did what anyone this passionate about cotton would do…. I pulled over at the next exit and grabbed my camera! I had to capture these little cotton plants who have been putting up with pretty damp, cold weather the last week — which means the plants are a bit challenged for their growth. (Yes, I know, I am SO LIKE COTTON in that I prefer warm weather and look at cold weather as something I have to survive! 🙂 ).
Cotton in Arkansas
Here are some of the first pictures I snapped. You can see the soils in Clarkedale are pretty damp. The soil was pretty light but there was definitely some clay content there and those plants are pretty happy that the temps this week will be in the 80s. (I am too!)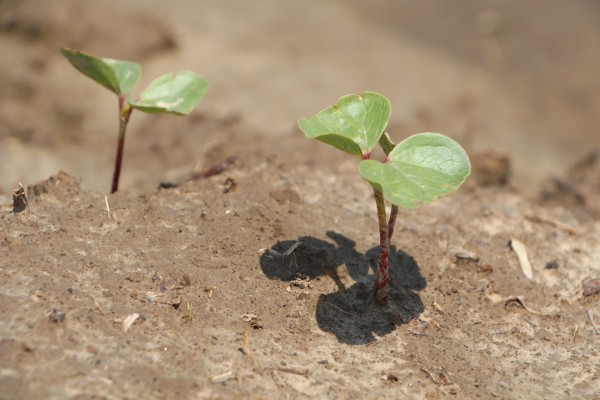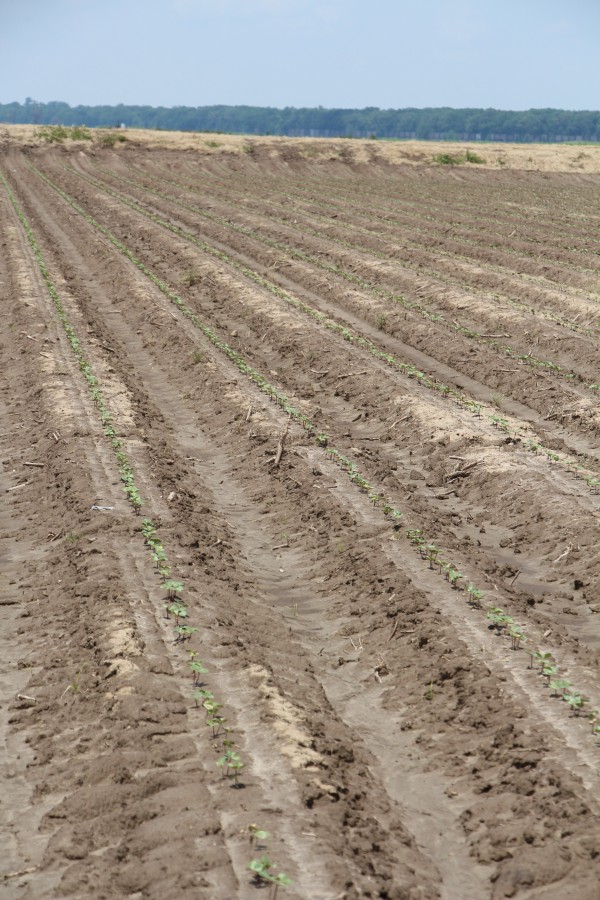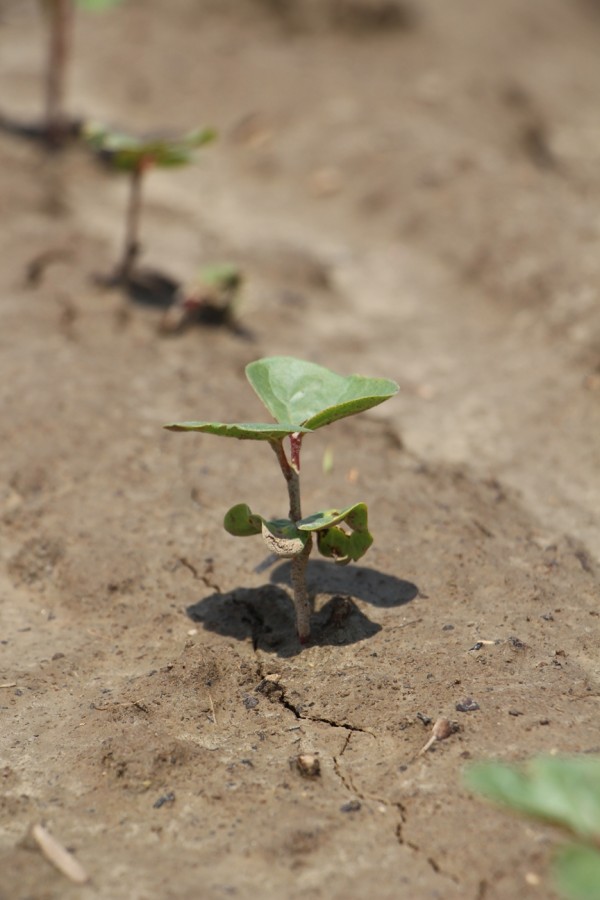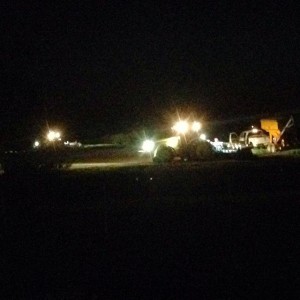 Cotton farmers in Arkansas are like a lot farmers this year, trying hard to catch up on planting! I saw some running pretty hard two weeks ago when I drove through the area. They were burning the midnight oil planting. They have finally gotten ahead of average.
Missouri Bootheel Cotton
You'd think that would be enough but it wasn't… further up the road I decided to hop off the highway near Steele, Missouri. The Bootheel has a great history in cotton and some really good loamy soils that were lighter than the field I stopped in earlier. You can see the field has been draining too. For the past week or so, Missouri cotton farmers have been busy too! They have gotten back up to their average too!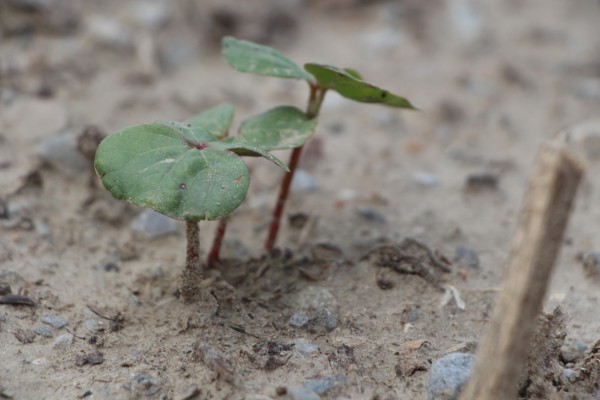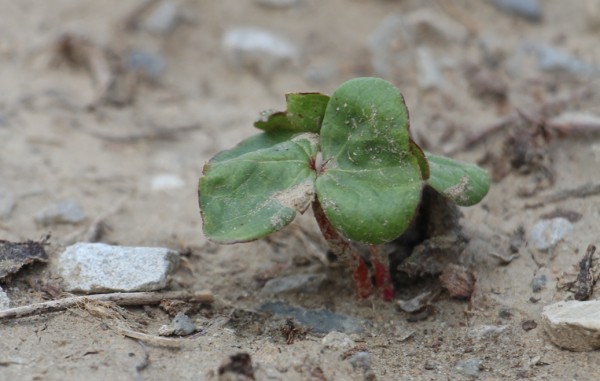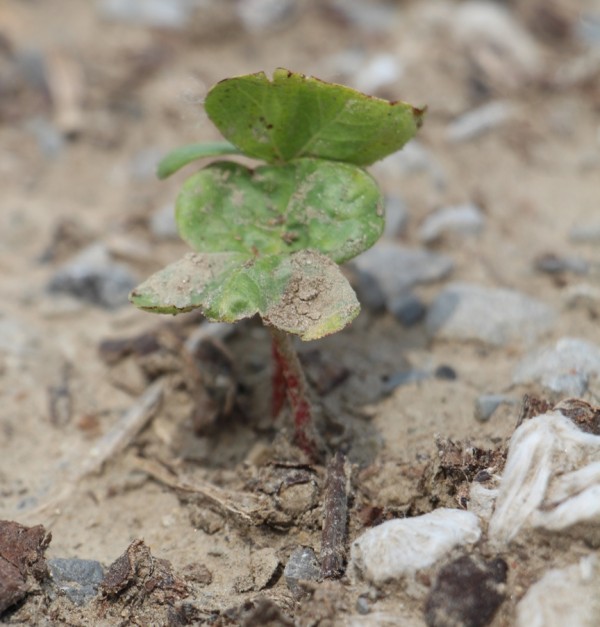 2014 Cotton Planting Progress in the US
Since I was posting about the fact cotton is beginning to pop through the soil surface in some parts of the Mid-South, I thought I'd include the latest USDA planting progress figures. They came out today so they are definitely timely and you can see that in the past week, cotton planters have been running full blast is quite a few states!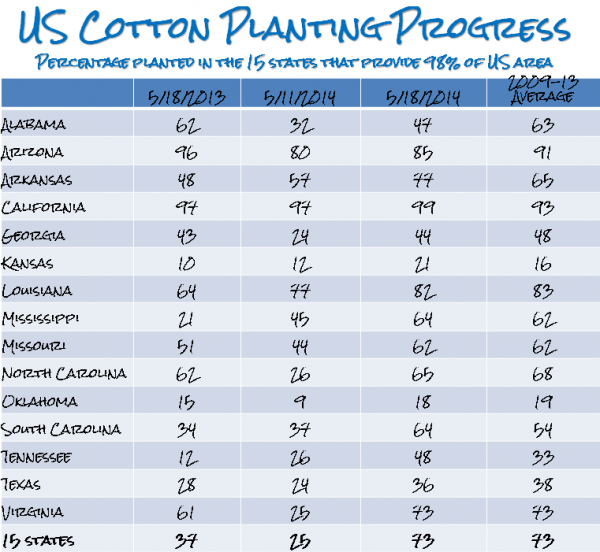 Wanna Know More?
If you are checking this out and thinking you'd like to know more about my favorite fiber, check out the series of Cotton 101 posts and these other posts that are popular. And ask any questions you have and I'll find answers if I'm not familiar with the topic!