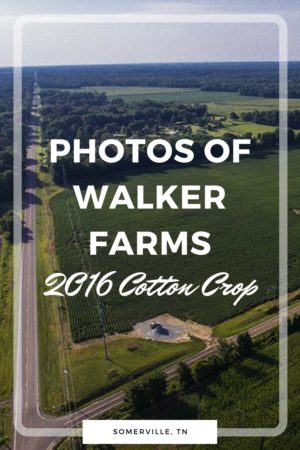 This time of year, cotton plants start holding a special kind of allure…. there are lots of beautiful blooms and farmers are getting a good feel for what harvest will bring! And aerial cotton photos especially grab my imagination!
My dear friend Marjory and her colleague Lance couldn't stay in the office any more and they got out on  her family's Walker Farms and started snapping photos. When I saw some of the photos, I had to ask if I could share them! She said sure and sent along a little message:
The cotton crop on Walker Farms is progressing nicely,  about ten days away from cut out.  Cut out, for those not familiar with the term, is when the plant reaches maturity (economic maturity) for most bolls not to be harmed by pests. (Editor's note:  I included cut-out in my cotton dictionary too.)

The next step is for the plant to continue maturing, bolls will speckle, fiber matures and in approximately three – four weeks, the

plant will be defoliated

(leaves removed) for harvest. Currently, we are

irrigating

due to the lack of rain.
In-Crop Photos
Here's a photo looking at the crop from the turnrow (the edge of the field where tractors and all turn to go down the next rows).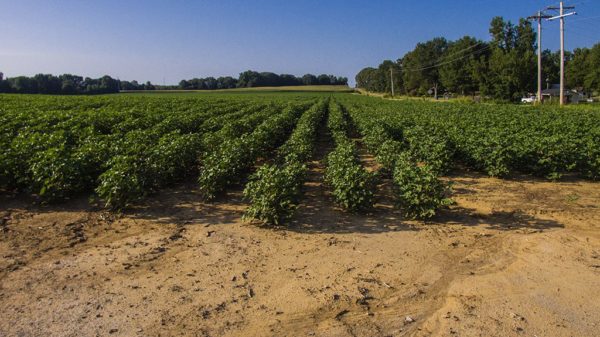 And then Lance moved in closer.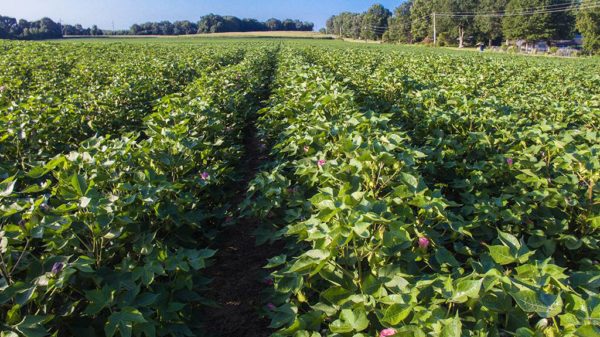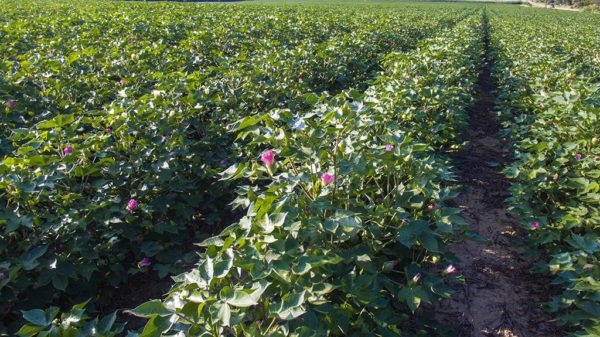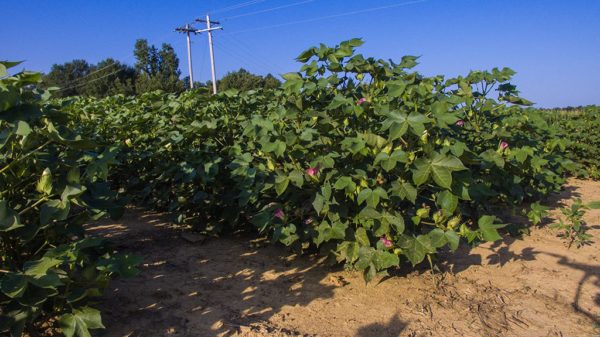 See how beautiful the cotton crop is when it is in bloom?
Aerial Cotton Shots
Lance also snagged some shots with a drone getting the Walkers a great set of aerial cotton shots that we had to share.
In this first one you can see how roads, trees and grassways all border the field…. and if you look closely, you can see the cars at the turn in for the field!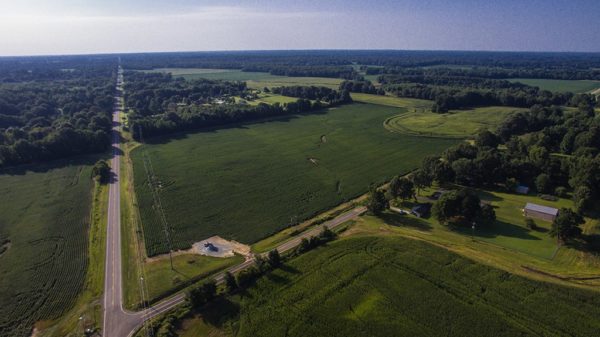 Taken from the other direction, you can't help but notice how much better the crop's color is and you see the corn field across the road to the right. And I have to say you see some uneven spots in the field where plants faced some challenges… my guess is that is where some water stood early in the season.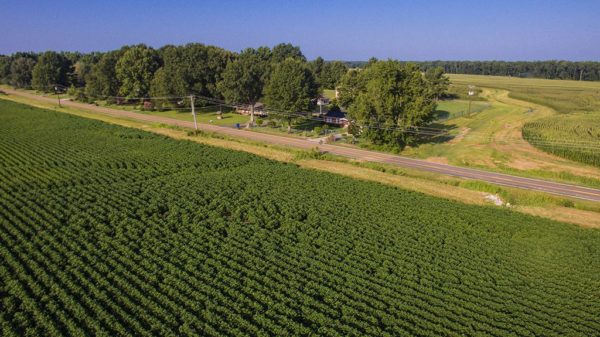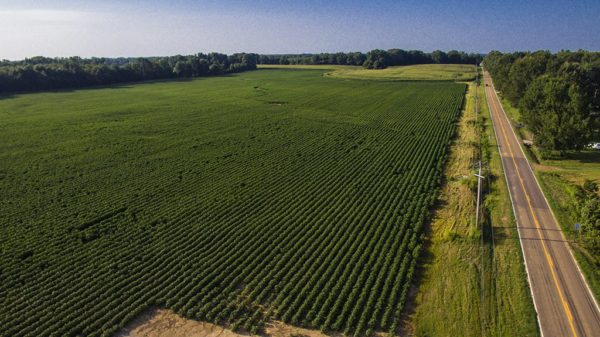 Don't the photos just grab your imagination? Who wants to make a harvest trip with me in the next couple of months? Not sure what you'd be getting into? Check out these photos from cotton harvest and learn more about cotton generally.