Christmas is a great time of the year and I have to say it has motivated me to blog several times. Last year, I wrote (and sang) the  "12 days of Cotton" and I've also written a post about the Top 12 Indisputable Facts About Santa Being a Cowboy or Farmer. And if you look on the list of the top posts right now, you'll see my post where I give my thoughts on Why Shouldn't I Say Merry Christmas? Happy Holidays Isn't the Same!
With the holidays, I love things fresh from the farm throughout the year. And at the holidays, several fresh from the farm foods to mind — that Christmas ham or maybe a big turkey. I also have had the chance to enjoy olive oil from friends  farms or cheeses others produce milk for! I think my nieces & nephews would be more likely to point to pancakes or French toast with maple syrup.
But like a lot of folks, this weekend I'm trying to finish up Christmas shopping and that turns me to presents. You know JP LOVES COTTON so some of my favorite Christmas gifts are made of my favorite fiber — love cotton gifts! I don't want to give away any of the presents I have under the tree for family and friends, but its common for me to buy and to LOVE receiving these cotton gifts:
A perfect hoodie! As I write this I am sitting here wearing a hoodie I bought myself during my summer roadtrip out west. The classic hoodie is a perfect part of winter wardrobes! I mean they are great for layering, can show your personality or loyalties (I have a great new University of Memphis hoodie my sis gave me for my birthday).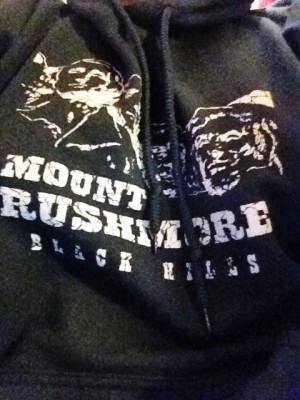 Thick, soft flannel sheets! With the long, cold nights of winter, snuggling into a really warm bed. Good cotton flannel sheets are a must for me and have been popular for my family for generations! (Yes, we have been generations of cold weather wimps LOL.)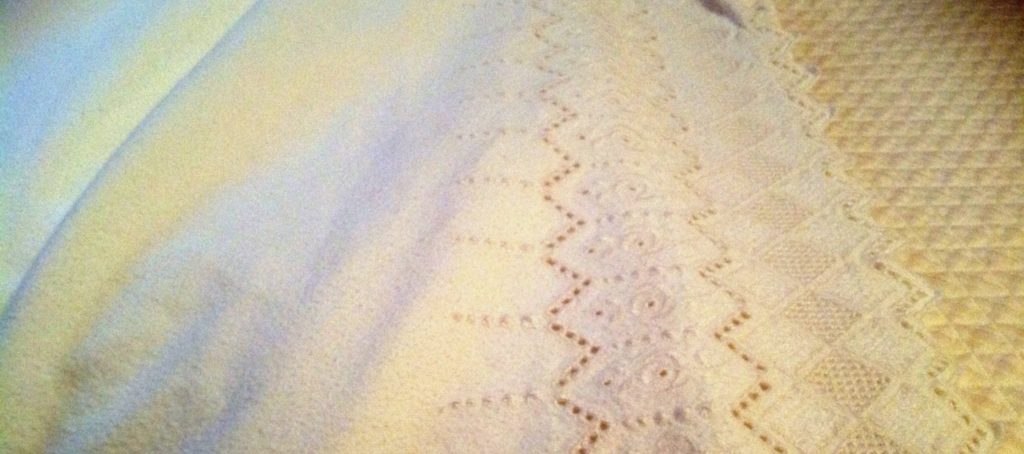 T-Shirts! Classic or Novelty, you have to love them!  There are cotton t-shirts to fit every style! A simple black or grey v-neck t-shirt can be worn to all sorts of events and places. Really good tees are put on under a great leather blazer or simply make a casual day in the park a bit nicer. On the other hand, you can match novelty shirts to express the personalities, mindset or whatever. I love wearing shirts that start conversations when I'm goofing off…. this is a long-time favorite conversation starter! But I tend to opt for simple solids if I'm visiting friends or taking photos. And both are great at layering in winter! 
Pajamas, especially flannel PJs! Friends and I were talking last week and their family and parts of mine have the same tradition and yes, they are cotton gifts — new PJs for Christmas! Whether they are Christmas themed, plaid, solid colors, or whether they are bought at Old Navy or Victoria's Secret or something else…. Lots of people love PJs whether they wear them around the house, sleep in them or go out in them!
Money! US Dollars are made of cotton! It's funny, but as I thought through the various gifts that are made of cotton that have really brought smiles to faces, I remembered how I would open cards as a child and seeing cash fall out or how my nephew has previously put money on his list. And in case you didn't know, the paper US dollars are printed on is 75 percent cotton and 25 percent linen. (For this, I'll use the legendary $5 entertainment tip.)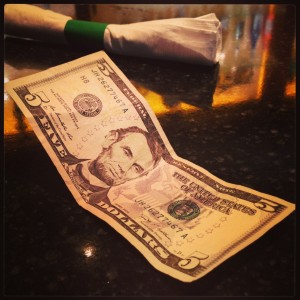 What's your favorite cotton gifts that start on a cotton farm?