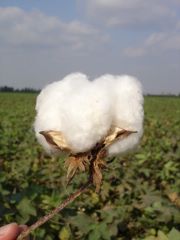 Hey there friends! I think for some people, I may be one of the few connections you have to cotton farming. I'd love your help as I work on a presentation about social media for the cotton industry's major meeting — the Beltwide Cotton Conference. As I've been working on my presentation, I kept thinking there are some questions that you could help me answer that may help me as I tell my social media story. And if it helps me encourage others to share their cotton story, all the better!
I'm trying to make this easy for you to help me, just a few questions with drop down answers and a text box where you can say anything else that you'd like to say anything about what you've learned, the sources you go to, etc.
One more thing…. I'd really appreciate your helping me get a few folks to fill this out if you have a few minutes to share it.
[contact-form][contact-field label='Name' type='name' required='1'/][contact-field label='Website' type='url'/][contact-field label='Your connection to cotton' type='select' required='1′ options='I wear it,I am in the cotton business,I%26#039;m not sure I have a connection'/][contact-field label='Have you learned anything about cotton through social media?' type='select' options='Yes,No'/][contact-field label='If you have learned about cotton through SM%26#x002c; have you ever shared that info with others' type='select' options='Yes,No'/][contact-field label='Has social media had a lasting impact on your perception of cotton?' type='select' options='Yes (for the better),Maybe,No'/][contact-field label='What else would you like to say about cotton %26amp; social media?' type='text'/][contact-field label='Do you like seeing photos %26amp; videos online?' type='select' options='Yes,No,maybe'/][/contact-form]