Last year, was a first for me. It was the first time in decades that I hadn't kicked off the new year of winter meetings with the Beltwide Cotton Conferences (aptly names as folks come from all over the Cotton Belt for this). The Beltwide I wrote a short post about it as it happened. And while I have to admit, I had a great distraction since I was in Hawaii for a short vacation before the Farm Bureau's annual meeting set my winter into work gear.  I have to tell you, it was strange. Surreal even.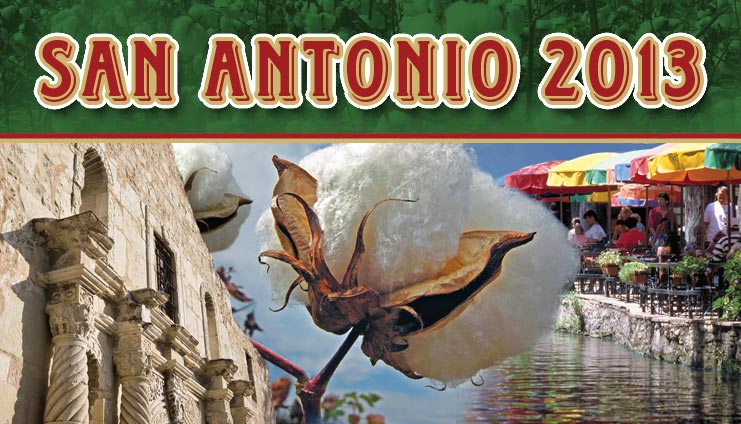 I have never been able to match the sense of community at Beltwide. The meeting draws in people from all seven segments of the cotton business — farmers, ginners, warehousemen, cottonseed handlers, merchants, cooperatives and merchandisers. That means everyone from the farm to the finished product comes! There are meetings for all segments in the same place.
That may sound like a huge number of people, but think about it with the numbers I'll give you.
Although there are about 2 million farms in the US, only 18,600 cotton farms.
There are approximately 1,300 cotton gins.
The cottonseed segment is people who crush cottonseed into oil or work with hulls, etc and it's tight.
and on and on.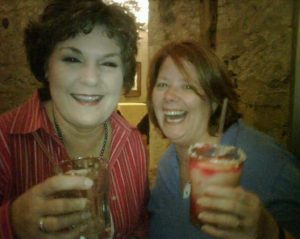 In addition to all of those segments, you get all the researchers who are investigating new stuff and folks like me who work for companies involved in the cotton industry. Out of that small group a couple thousand of them will come to San Antonio. We are closer than the alumni of major universities — there are fewer people and we get together in person annually.
We'll attend meetings that help us understand what we can learn from the problems we had this year and we will find out more about the new thing on the horizon. We will celebrate farmers who have had great accomplishments and some of us will think about friends who won't be there. And we will eat great TexMex while talking to dear friends who we don't get to see nearly enough. My friend Elton Robinson explains it all in his post encouraging others to "squeeze it for all its worth."
And if all of that wasn't enough to get me to pack my suitcase early, I get to present to a group during a workshop. It will be my first time to present at the Beltwide. Quite frankly, I'm psyched. So psyched in fact I've already polled folks about cotton and social media here on the blog! Here's the way I explained it on the blog at work:
I get to leave my mark on the last of the Beltwide Production Conferences during a Tuesday afternoon workshop. I will be alongside two other social media users for "You Are Now the Media: Social Networking in Agriculture" Tuesday morning from 10:30 to noon. My presentation will focus on the use of smartphones in the quest to provide information in videos and photos.

Speaking at Beltwide makes this a first for me but one in which I expect to see familiar faces giving me that friendly smile like Mr. Ray & Ms Dorothy did decades ago. I have joked that my being allowed to present at a conference of PhDs and researchers indicates the end of the world as we know it. But in reality, this year marks the last Production Conference for the cotton industry. The other technical conferences will continue and I expect more people will be encouraged to use social media to both communicate their experiences and to learn from others. And if that's the case, maybe my being on the agenda makes perfect sense.
via A Beltwide Cotton Conference First After Decades of Attending | Beyond the Rows
I would love to see some familiar faces there Tuesday! You coming?
Related articles