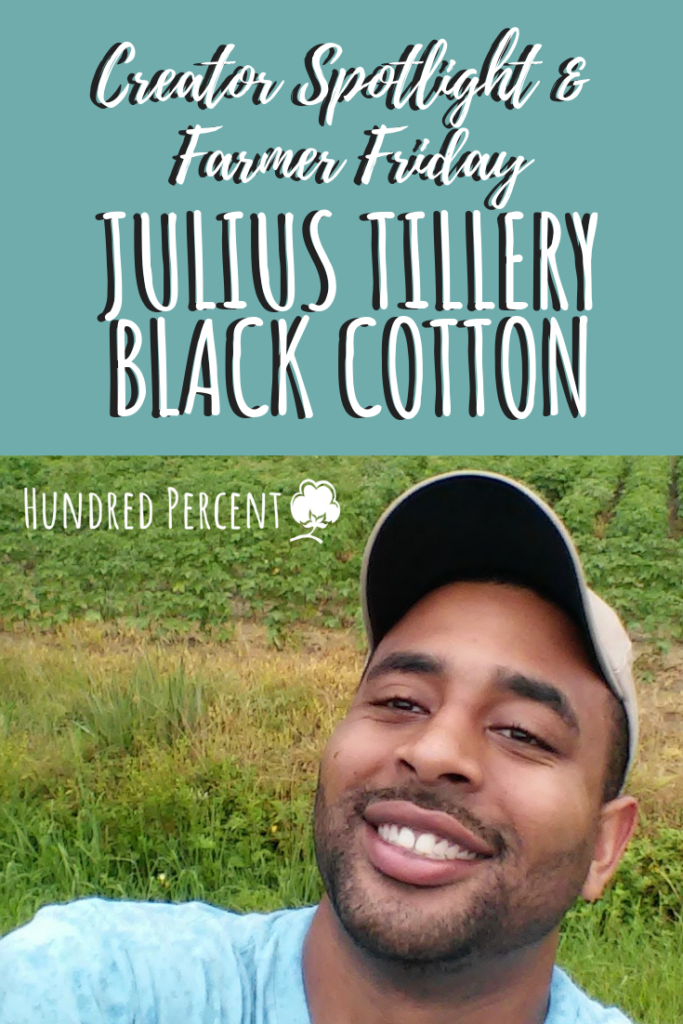 As I started the series about creators doing cool things with cotton, I thought of a small company doing really cool decor with my favorite fiber. Then I decided to do some "farmer Friday" features so readers could get to know the people who grow the crop. Thinking of both of those, North Carolina's Julius Tillery, the founder of Black Cotton, came to mind.
I haven't met Julius in person, but over the years we have talked quite a bit on Twitter (he goes by @Mr_Black_Cotton). He's worked on his business and I've watched as he clearly found ways to add value to the family's harvest.
Farming for Generations
Julius is a "fifth generation, life-long cotton farmer. We raise a crop of cotton basically every year of my life since I can remember and planning to continue to crop cotton til my last years."
The family's farm in North Hampton County, NC is in one of the state's leading cotton-producing counties. He said the fact that his family has maintained their small farm and are still growing cotton is a bit of a differentiator in the area.
"My cotton is from fields of the last remaining farmers of African American descendants. I had no idea it would be this few people of color producing cotton now when relatively every black farmer I knew raised cotton when I was younger," he explains.
Creating Black Cotton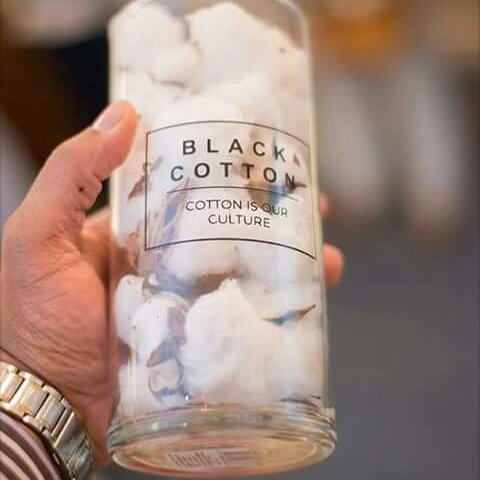 Not all farmers decide to sell their cotton as decor — in a vase, as ornaments to hang, etc. In fact, it is pretty rare other than some who have flower shops in the family or enjoy crafting.
Julius wanted to be part of the "new economy and pride for people in my rural poor community in Northeast NC. Thought the best way to make a change was to start with the asset my community has that I participate in every year in producing."
Out of that vision, he created the company and has added products over the last few years. "The reach of BlackCotton.US in pulling in tourists and shipping out products across the USA." He's got a lot to be proud of too as the have sold products to over 30 states in nation! And it's a lot of fun to see some of the nearby shops that carry the products as well.
Since I've already mentioned that I met Julius via his personal account on Twitter, you know he's online. The company's website (where they sell various products made from the Tillery's family farm) is www.blackcotton.us. On Instagram it is blackcotton.us and on Facebook they are blackcottondecor.
This week, Julius was on the podcast Ungentrified — it's a good listen. We had a good convo on the history of cotton pickers following it. Although
cotton pickers were introduced in the 1950s and 60s
, the expense was too great for farmers with small numbers of acres like the Tillerys. Julius says his family bought a picker in the 1980s.
You may also enjoy this video by Culture Quest, it lets you go behind the scenes with Julius for a few minutes.