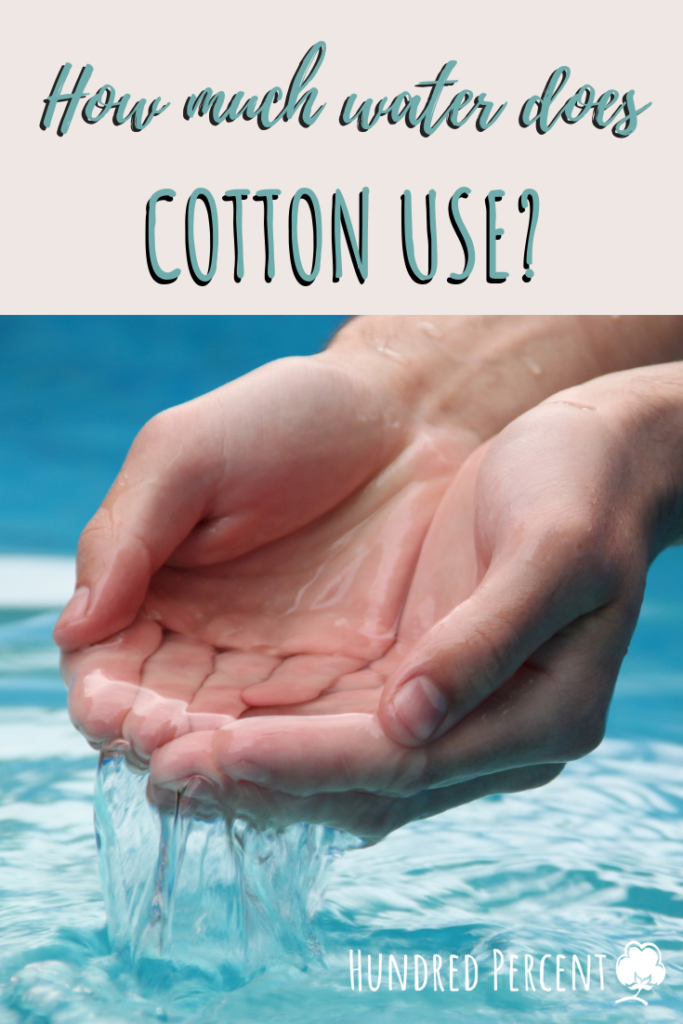 Posts get shared on Facebook now and then talking about how you shouldn't use cotton shopping bags, or maybe we need to really up our investments in hemp research or whatever because cotton is "a water intensive crop." I usually scratch my head a bit because as far as I know, cotton is a plant that like hot, dry weather (like me!). It does better in near desert conditions than most plants and lots of cotton is grown with whatever rain falls on the farms growing it. With the most recent share of a qz media piece, I decided I should slow down and look at it more closely.
Lots of Anecdotes
I want to admit up front, I have a perspective going in based on the hundreds of cotton fields I've been in. The reality I've seen by going on cotton farms for years, is different parts of the US have really different water availability.
Where I lived in Mississippi, we routinely got timely rains and few fields were irrigated though irrigation became more common as people increased the number of crops they were growing on their farms. In Texas, they wouldn't call that rain-fed because rain is so uncommon so it is dryland cotton where farmers don't have access to water.
And it has been almost 20 years since I first saw cotton agronomists and breeders using an Aqua Spy technology to measure the amount of water in the soil profile and looking for those genetics that did best in low water environments.
But I wanted to see what goes beyond my anecdotes.
Water Use in Cotton
In the past decade, Cotton Incorporated (yes, the people from "The Fabric of Our Lives") has completed some incredibly detailed studies doing a full Life Cycle Assessment of cotton. Farmers, textile manufacturers, and blue jean lovers like me all have a role in cotton's sustainability. And that report really looks into water use and a lot of other factors. 
The numbers show the environmental footprint of cotton products is greatest with consumers. It's part of the reason I take care with laundry, using reduced water levels, wearing jeans several times before washing, prioritizing natural fibers to man-made, etc.
But some cotton farms definitely use irrigation. In the last two decades, less irrigation in the developed world uses the sprinkler or flood systems and more is drip irrigation which places water directly into the root zone where it is much more useful for the plant's growth and less likely to be lost to evaporation. Here's a photo of how drip irrigation works in a corn field… it's kind of like burying a soaker hose just under the soil's surface. The hose emerges at the end of the row to connect to the pipe or to be clamped off. 
With that, global cotton production accounts for just about 3 percent of agricultural water. You can check out a chart on that on page 38 of this article from Water Resources Management in 2007 and there is a lot more detail too. 
Cotton Leads Explains in a Video
The cotton industry has come together — associations that represent farmers to textile companies — to put a focus on the fiber's sustainability through the efforts of Cotton Leads. I found this video that talks through a few of the factors… would love to know if any of you still have questions. Would be glad to see if I can track down answers.