[youtube=https://www.youtube.com/watch?v=VpSNK7UbRmg]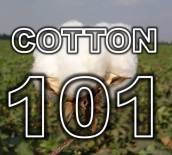 So the reality is, I was so excited to finally get Alicia into a cotton field at harvest, that I was giddy. You can hear it at the beginning of this video. (Yes, I resoundingly admit to being an agnerd.)
But seriously, having had cotton as the focus of so much of my work over the last mumble mumble years, and having not been able to really share that with some close family members due to the long distances…. well, it was long-awaited and did not disappoint.
Talking through the look and feel of the plant — seeds in the locks, some immature fiber that would make for a question if there was much of it (and there wasn't) and basically getting set for a day of fun. I hope you enjoy the video.
This is part of my Cotton 101 series. I feel like I need to put a disclaimer here, I really enjoy cotton & have worked with it a long time but I'm not an expert. I just know experts (farmers, physiologists, consultants, etc.) I hope you enjoy what I'm doing, if so, subscribe via email above right.