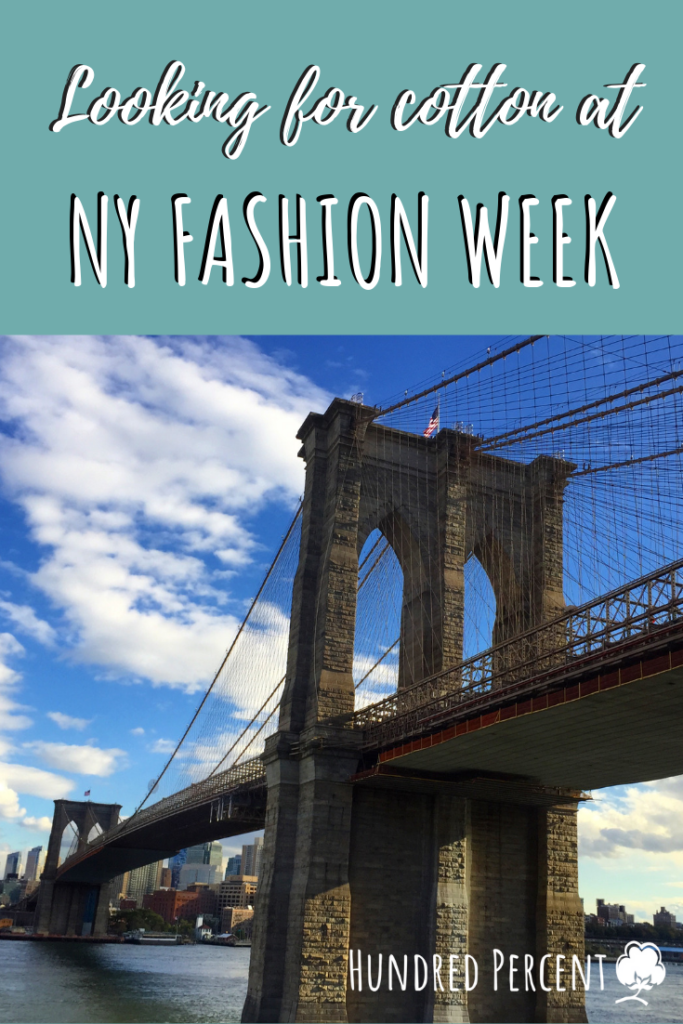 Over the weekend, I kept seeing news stories here and there about New York Fashion Week. I love seeing what designers have coming out and all, but have to admit, with icy roads this week, I'm not thinking about skipping spring and summer for fall clothes right now. I really want an extended spring and summer and that means I wanted to see more lightweight cotton in 2019 NY Fashion Week news.
Then I remembered, the spring lines for 2019 were shown in the fall.
If you are like me, right now, you really want to envision a day when sandals are the shoes of choice cause it is so warm. So rather than focus on the fall collections coming out, I ended up with a sense od wonderlust watching the spring collection that Cotton Incorporated (the folks behind The Fabric of Our Lives ads I have celebrated before) showcased in the fall.
The video from the Fashion Channel is about 14 minutes of really great outfits — women and men — coming in. There are outfits that are totally casual so you could wear them to work out and there are also outfits that wuld be perfect for attending a summer wedding. And there are lots of options in between.
Some of the articles of clothing that stand out for me include:
Cool Plaids — You'll see plaid dresses, shirts, etc with a familiar feel and yet different color pallettes that look fresh. And combinations of plaids that wouldn't be automatic but look really great!
Interesting denims — There are some great denims in here… colors and textures. I think I saw some that could have been laser designed.
Distressed looks — While I'm not sure I'm a ripped knees kind of gal very often, some of the distressed looks in the show really strike me as something I could enjoy.
Metallic sheen — I would like to understand how those champagne or silver jeans got the look… I really like the possibility.
Black always works 
What stands out for you in the cotton designs for spring/summer 2019?