Recently I was astounded by the amount of agnerdness that took over my Twitter & Goggle Plus streams as friends with the Auburn University Extension Service started sharing photos of a cotton agronomist using Google Glass to scout a cotton crop. Yes, it was Google Glass on the farm! 
Here's one of the photos that John Fulton (Google+ and @fultop) shared of agronomist Greg Pate.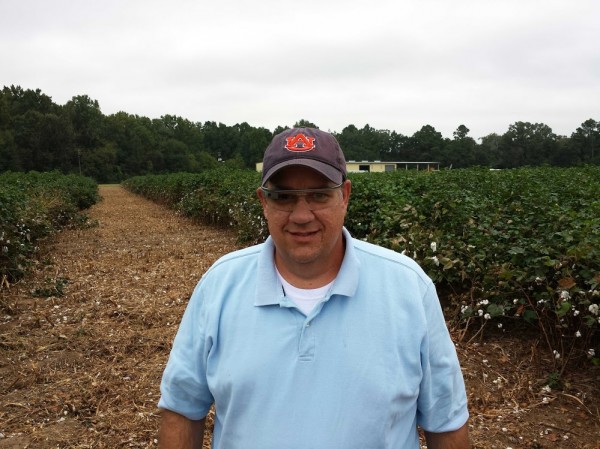 And Jim Langcuster (Google+ and @extensionguy) also snapped photos…. I especially like this one of Greg looking at the various fruiting positions on a cotton plant! I wonder if he could use those to record a series of photos and videos like the one on my what does a cotton plant look like post?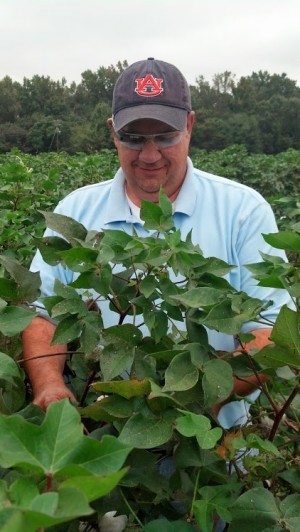 Jim wrote a great article on the Google Glass cotton farm demo saying "farmers place a high premium on mobility — namely, the ability to communicate and to upload and download digital information on their mobile devices while their hands are free to conduct all manner of essential business on the farm, whether it's crop scouting, repairing an irrigation system or calibrating a sprayer."