All summer long, the "Old Town Road" earworm has been getting to us — and I have heard "Wrangler on my booty" too many times not to write about it. Just seeing the words on the screen I hear the whole song tune. I can't begin to imagine how many times I've heard it on the radio. It's broken global music records and the line about his choice in jeans, definitely stands out in my mind.
As we discussed earlier, Wrangler Jeans have typically had connections to rural roots. But the mention in a country rap song? It's fitting but Wrangler hasn't had much on an urban connection, but Lil Nas X does. That unexpected nod, was a welcome addition to the brand's effort to draw a more diverse customer base according to an interview the company's CEO did with Bloomberg this week.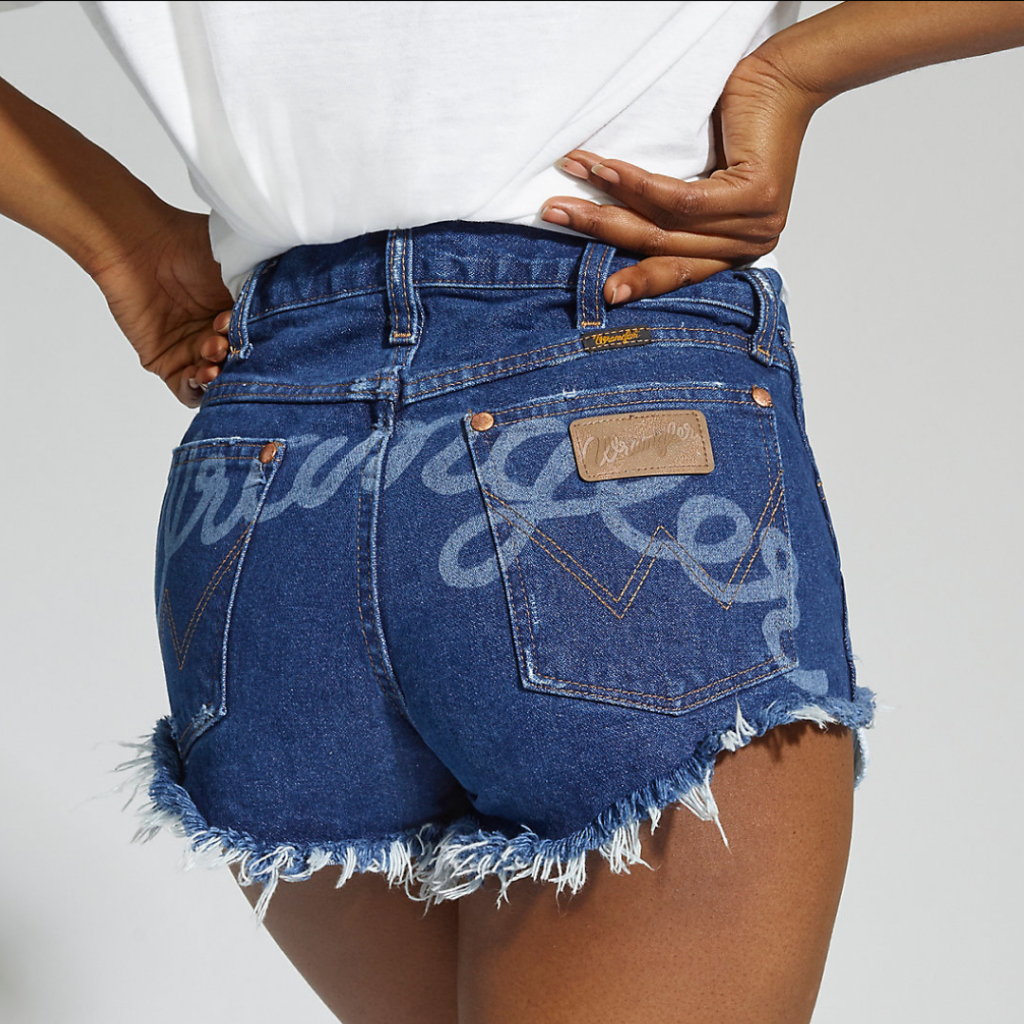 Thanks to quick marketing efforts doing a line inspired by the song, Wrangler has a Lil Nas X Collection, they have really seized the moment. Looking at the collection online it is clear that the Old Town Road wording is popular — most of the products are sold out and the company says they sell out almost as soon as it goes up.
Collaborations with Artists More Common
Years ago, actresses started getting fashion deals. The one that stands out for me early is Jaclyn Smith who was on Charlie's Angels and had clothes being sold at K-Mart and Sears. It's gotten a lot more common in casual clothing and athletic wear. And it crosses over various areas of entertainers. Just last fall, Levi's introduced the Justin Timberlake collection. And that was closely timed to the company's IPO.
Putting that artist's name, alongside a brand and a limited edition product…. that seems to be marketing turbo. And it creates that "have it now" mentality for the real fans. That's a departure from having on-going lines that go from season to season. I mean think about how many years Michael Jordan's from Nike were sold…. How he has built his brand for years before getting the deal whereas Lil Nas X rose earlier this year mentioning Wrangler on his booty on TikTok.
Are you someone who enjoys the cultural connections of clothes & music? I can remember the Beatles and Jerry Garcia ties being fun for a while. Not sure I need these Wranglers but I can see the demographic widening and for a brand, that sounds like a good thing.