A little while ago, I got an email from my friend (& loyal blog subscriber) Lisa Dry letting me know about something going on in her hometown that she thought I'd be interested in. She was right! The email was really short and mentioned that Lila Jackson, a cotton farmer's wife, was working with a group locally on breast cancer awareness month and incorporated cotton into this year's walk t-shirt. She attached the following photo.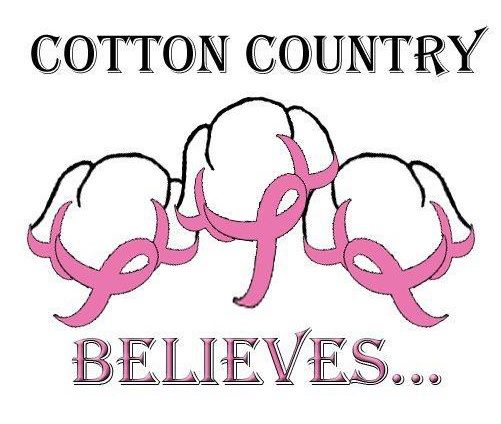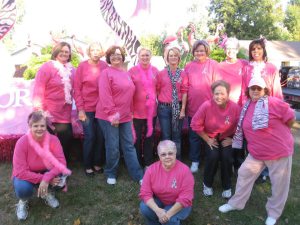 I LOVE THAT GRAPHIC!!!! The way the pink ribbons, turn around to become bracts of the cotton boll is perfect! I had to figure out how to order one even though I won't be able to participate in the walk. So I tracked Lila down (its a lot easier once I realized I work with her son). The shirts are part of the walk that the Senath Women's Club will be doing — so we can send the money to the women's club and they'll send us a shirt. The money goes to a combination of efforts with the largest part of it going to breast cancer research and some funds being used locally to help with transportation for patients and other means of support that can be so critical.
You could go ahead and sign up for the walk if you would like! Here are the details:
Shirts are long-sleeved t-shirts in pink with the "Cotton Country Believes" logo on the front & walk sponsors on the back.
The shirt is $15 plus shipping (I'm sending $20 to be safe and because the left overs will go straight to a great cause).
If you'd like to walk, or want any of the other goodies they do, send $20 plus shipping ($5 should cover it) and you'll also get a small gift bag.
If you would like to add a ribbon in honor or in memory of someone, you can do that as well. Ribbons are $5.
Send the check (or money order) payable to the Senath Women's Club, along with the size(s) you want and the address it should be shipped to PO Box 173, Senath, MO 63876.
If I've missed something, you can contact the Senath Women's Club group through their Facebook page — they are really responsive!
After talking to Lila about the group, and hearing things like they have raised money in the past for breast cancer research by flocking yards with flamingos, I'm pretty sure these women would be fun to hang out with! And all that fun in the name of a great cause! Does your community do fun things to raise money for charities? Is your love of agriculture shown as well? And do you think you need one of these pink long sleeved shirts?