Being one of those picky people who wants 100 percent cotton or at least mostly cotton products instead of blends frequently limits the choices I have. Just this past weekend, I stopped somewhere specifically for a memories-inspired t-shirt only to find a high percent of the collection were at least 50% polyester. I went through all the tags and then knew what I could pick from. It seems that Cotton Inc. knew I needed someone to help make it easier & they are launching Shop Cotton on Amazon. According to an article in WWD (Women's Wear Daily), the store will be open for the rest of summer (through August 31, 2019).
This post includes affiliate links which may result in a commission for the blog.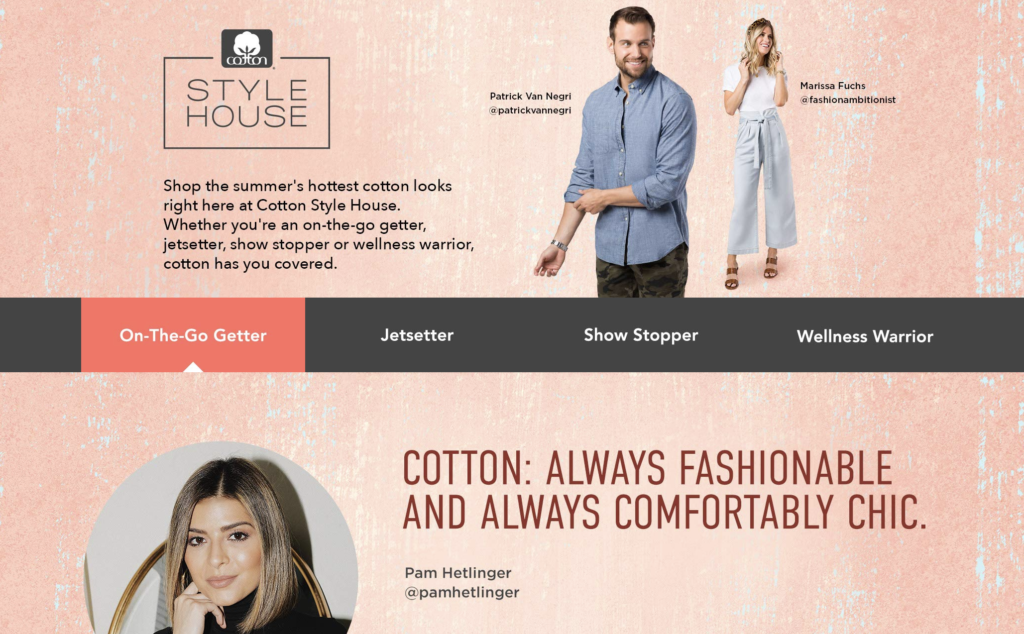 Cotton Style House
The Cotton Style House is an online shop (which will be popup in Montauk, Long Island late July). It offers my favorites (like cotton dresses) and so much more. There are men's & women's clothes and they are grouped by styles various individuals are more than likely to identify with.
I think the on-the-go getter collection is probably closest to me. I love the simple Land's End tank top and have to confess that I wear a camo jacket like this one from Levi's often! And as someone who already owns multiple denim jackets (a couple of blue ones, one each of white and black), I can't help but wonder if I need a third blue one that is a tunic-style denim jacket!
That said, I've been taking more yoga classes so the wellness warrior has some items that I'm checking out too. I immediately thought of a few friends when I saw some of the things that were in the jetsetter and show stopper collections.
Browsing Styles
Whether you find one style that is a perfect fit or not as you Shop Cotton on Amazon, looking through the site is great for getting ideas. It reminded made me think of a few things that have gotten to the back of my closet that I should pull out. And I was able to put a few more things in that Amazon shopping cart!