I have to admit I'm up earlier on this Sunday morning than I wanted to be, but am glad that I went ahead and got up rather than lounging in bed. I have an odd routine where I sometimes read new blog posts first thing in the morning. When I saw this post about a daughter's look at clothes and other goods in comparison to her dad's focus on money — see Daddy, why can't you just get money out of one of those machines? I was struck by his saying he pays $12 for a pair of jeans and can't understand his daughter's paying $150.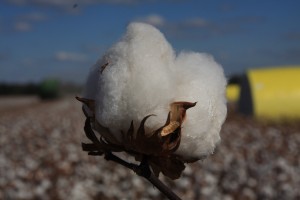 Fast forward 45 minutes or so and imagine eating breakfast and hearing the other end of the spectrum. That's exactly what happened when I turned on CBS Sunday Morning — I was intrigued that the first story I saw was about a couple making nice polo shirts. The shirts by a wife & husband team in Atlanta under the KP MacLane brand are definitely high-end polo shirts. Read this description from a recent Wall Street Journal article about the $155 polo shirt:
Every piece of clothing has a story: There's far more to a $155 polo shirt than a yard of fabric, four buttons and a length of thread.

The tale of a KP MacLane polo shirt offers a rare look inside the planning and global transactions behind the clothes people wear. To begin, though, there is an actual KP MacLane—Katherine, who founded the brand with her husband, Jared MacLane.

The MacLanes met while working as sales managers at Hermès in Beverly Hills. They shared a fondness for polo shirts, and their closets were full of versions by Ralph Lauren, Hermès, Lacoste, J.Crew, Vineyard Vines and others. When they decided to move to Atlanta and launch an entrepreneurial venture last year, their minds went to those polos. "From the beginning, we knew we love classic pieces," says Ms. MacLane. Mr. MacLane adds, "We want to take it to the next level."

via Polo Puzzle: What Goes Into a $155 Price Tag? – WSJ.com.
So what impacts the price spectrum of cotton goods?
Instead of looking at low costs, they put the focus on making the best shirt & then One of the things the reporter asked the MacLane's about their shirts as she runs through the costs (love the DVR for this sort of thing! The WSJ article has a detailed chart on the costs.
Fabric (1 yd) $6.10 – 6.50
Buttons .03 each (4)
Hand embroidered bags $2.90
Produced in the USA  costs 75% more than Asia $11/shirt
Thread, labels, vent tape, shipping all add up
That gives you the cost of goods on the high quality or expensive end of the spectrum. From there the cost to the consumer includes costs of wholesalers and profit margins. The way the MacLane's broke their product down is:
Cost of goods                             $30
Wholesale                                  $65
Retail                                          $155
The grown & made in the USA piece is less than $20 or around 2/3 of the costs of goods on this particular item.I find it interesting that you could potentially get that quality product & workmanship at a price that would made it more reasonable since the markup in wholesale & retail is based there.
You can find out more about KP MacLane's line of clothing through @KPMacLane on Twitter and the KP MacLane blog. On the low-cost end of the spectrum, where you find the $12 jeans and $10 polo shirts, you will find cheaper grade fabric & buttons, no branded marketing and packaging, manufacturing in countries with significantly lower costs of living, lower end wholesalers and retailers.
What impacts how people view the price spectrum?
I have to say, that seeing the price of cotton goods so clearly put in my face on a Sunday morning, there are a couple of factors that came to mind immediately for me:
Budget – This is an automatic limiter for lots of people. I've lived in lots of different places and there are always members of the community who live on the low cost end of the spectrum for clothes, housing and everything else. There have also been folks on the high-end but reality is most of America lives in the middle somewhere.
Value – There are a couple of value components that come to mind — what is being looked at, style and quality. The MacLane's obviously love the styling of polo shirts as a primary part of their wardrobe and they highly value quality. On the other hand, I have friends who think that style is only for you to wear if you are golfing and friends who wear similarly styled shirts for work in jobs which require significant muscle so the shirts take a beating and get replaced. Some people view their wardrobes as a major factor and others simply as a needed component to get their day underway. Again, I think a lot of us fall in the middle across the different kinds of value.
Interplay of budget and quality – As you have different budget flexibility, people get to where they may occasionally splurge on things they value — that's where I think most of us fall. It certainly is for me. And I think how we view those factors are the very things which drive textile mills, designers and stores to create & carry some of the things that are for sale. They are market-driven and we are the market so our approach matters.
My Approach
I have clothes that I splurge on for the fit or style and I have bought t-shirts that I almost looked for a disposable quality because I simply needed something at that moment and didn't have time to look for something I would necessarily want to keep around for years. I do value clothing that is  of good quality and grown and made in the USA (you can learn more about what I know and think about US cotton in my cotton 101 series) so I am willing to pay more for it for classic items that I will wear for some time to come. I haven't bought a $12 pair of jeans in a long time unless they were from a radical clearance sale cause I just don't think they are normally cut to flatter me, but I don't pay $155 for them either. I want jeans that will wear well and hold their color for a while. I don't think that I place much importance on some of the little things like buttons that are more for show than use and I don't care much about the bag the shirt comes in (though I do tend to reuse or recycle but its more likely to be used taking something to the office, a friend's house or the trash).
How do you choose the clothes you buy? How important is workmanship, quality and price?